NatKat's Big Brother Season 2
Happily Never After
Episode #23 - Let's Suck Up
Once upon a time, in a house far far away from civilization, 16 strangers were locked up and propelled into a fantasy world like no other. While trying to survive the elements of this house and the game played within its walls, the 16 players have also lost all memory of who they really are and now think they are fairytale characters.
Tonight on NatKat's Big Brother Season 2 - Happily Never After, poor Yzma was on the block again and just could not catch a break.
https://www.youtube.com/watch?v=snR56Mm0Mp4
It was time for them to flex some muscles in the veto challenge.
Power of Veto #9 - (The World is Going to the Dogs)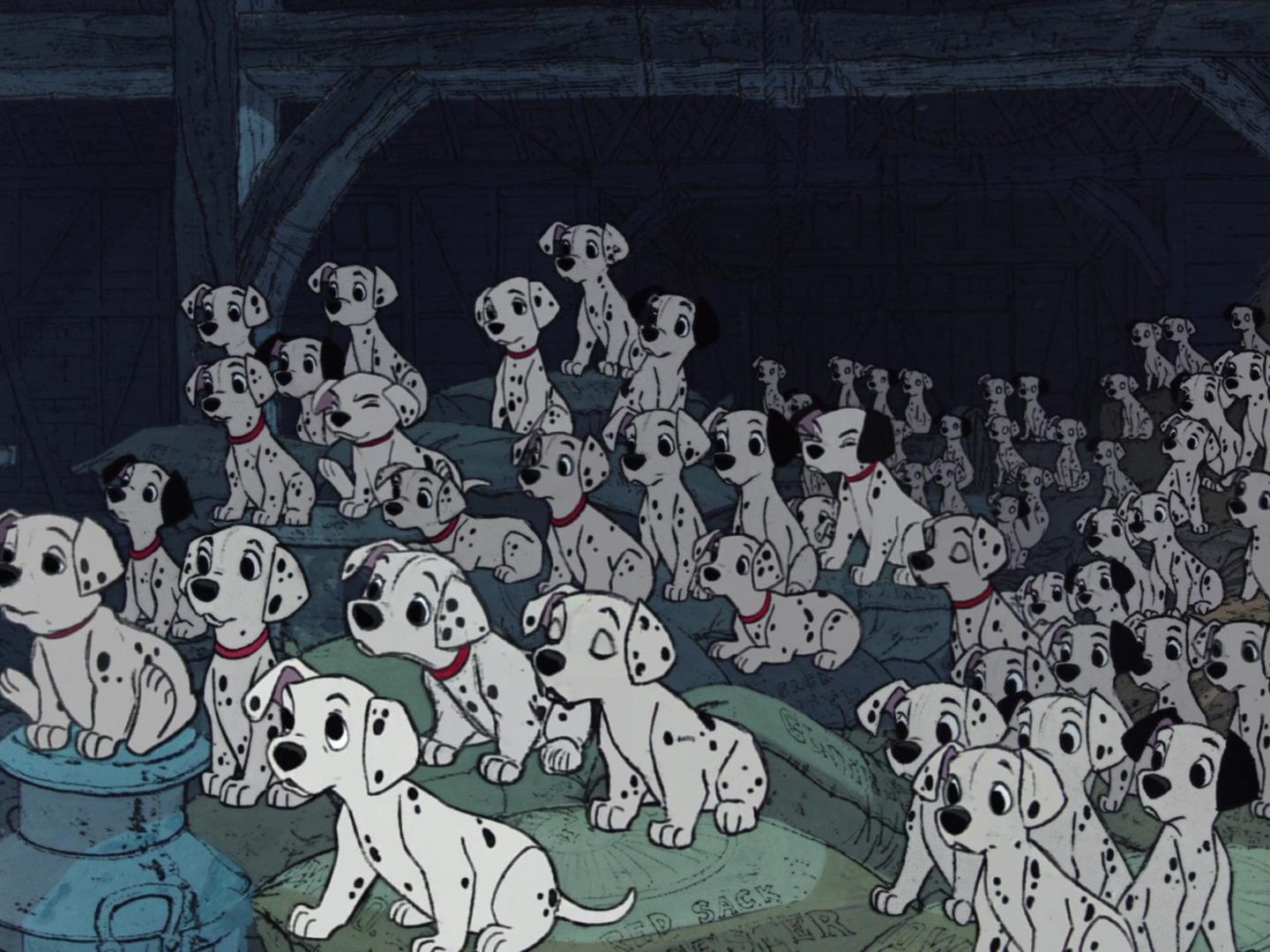 So many dogs, so little time
Another pretty straight forward challenge to round up this Fast Forward round. Hint, it will also give you some practice for your weekend challenge.
You have until 10:05 p.m. EST to make a thread in your DR titled "The World is Going to the Dogs"
Starting at 10:05 p.m. EST, you will start posting in said thread until you reach 101 replies. So when I look at your thread before clicking on it, I see 101 replies.
That's it, the content of your posts is irrelevant.
Note: You should be able to post once per 10 seconds with the flood control so this can be done pretty quickly.
Yzma:
"Do we get penalized if we go over?"
Emma Swan:
"No, you do not get penalized. It will be first to hit 101 replies"
Baymax:
"beep boop"
After some time, Emma came back with the results.
It was close, many finished within minutes of each other.
The winner with their 101 reply at 22:23:02 is
Spoiler:

BAYMAX
Congratulations and please use this thread to post your decision tonight.
Tiana:
"Congrats!"
Pumba:
"Congrats!
Abu:
"good job baymax"
Kristoff:
"Great job!"
Yzma:
"Congrats Baymax"
Baymax was a bit unsure what to do. He stepped out a few moments to let his wheels spin a little.
Baymax:
"Yzma said she was less than a minute behind me. We were that close to having Abu nominated!
Happy I won for us <3
I'm also hating being nice to Kristoff and Tiana in the other room."
Abu:
"hey unless you can make them stop winning HOHs, gotta suck up to them. *hugs Bay and Gretel*"
Gretel:
"Abu <3. See we may have a shot of the next HOH. Baymax did get the veto afterall!"
Abu:
"I guess from their POV, Yzma is the only one that can threaten them in challenges, so it would be reasonable to get rid of her quickly."
Baymax:
"That is precisely what they are saying. ha ha"
Abu:
"I couldn't ask for better companions in this game

"
Baymax:
"The 3 of us have majority by the way. we can vote out whoever we want this round."
Baymax came back and gathered everyone for his decision.
Baymax:
"Well it's about darn time. I knew my built in timing mechanism would come in handy.
Kristoff threatened to deflate me if I change his nominees so I will keep it as he wishes."
The nominations are set in stone
Yzma & Dopey
you are both nominated for eviction tonight. Your peers now have until 7:00 p.m. EST on Friday April 22nd to vote for one of you to be evicted in their Diary Room.
Good Luck!
Remember that failure to vote means you cannot play in the next Wizard Challenge or be Head of Household.
Baymax wanted to make sure his companion Dopey felt safe about this vote.
Baymax:
"Hey Dopey, relax. Yzma is the target. You'll be okay. It's going to be a 5-0 vote for yzma, dopey."
Abu:
"I think you'll be ok, Dopey."
It was time to vote
Eviction Ceremony #9

HOH - Kristoff
Nominees - Yzma and Dopey
POV - Baymax (Not used)
Nominees - Yzma and Dopey
For one of you, it's about to be a Happily Never After ending. This person will become the second juror and have a role in deciding on the winner.
Everyone voted, great job!
By a vote of
Spoiler:

5-0
We say goodbye to the lovely
Spoiler:

Yzma
Thank you so much for joining. I'm sorry these people were jealous of you and barely gave you a break from the block. Take it as a compliment. You put up a great fight <3.
The rest of you, I ask that you put your status as hidden before the challenge starts tonight.
Baymax:
"Goodbye, Yzma. You had a good run and caused some ruckus before you left."
Pumba:
"Bye Yzma! You're a fighter!"
Yzma:
"I know Emma, its because im so beautiful."
Gretel:
"Bye Yzum!! It was your new avatar I'm sure."
Yzma:
"Oh yes they cant handle it
Kristoff:
"Bye Yzma!"
Kristoff's Diary Room

Gretel stayed which was such a relief! A vote doubler being used is very interesting. From deducing, I think Abu must have had it. I didn't really think his "can be HOH 2 weeks in a row" really fit the super sized fries picture anyways. With those two powers used in one eviction, I think all the stuff from the auction are gone.

I won HOH. I am just making my target even bigger. Oh well. I'll cross that bridge when I get to it.

I made the obvious nominations of the only two people I'm not aligned with. Tiana was kinda pushing for Abu to go up but I shut that sh!t down immediately.

Baymax winning POV was a relief. I knew he wouldn't use it. So, I didn't have to really piss anyone off this week. Feels nice to not have lots of blood all over me this week.
Gretel's Diary Room

I miss Yzum already!!!!

Also, if Kristoff wins this and assigns it to me I will flip out lol. I could safely nom Dopey, but I'd be forced to do Abu when I'd want Pumba....could be a disaster!!
It was a good fight but the last "villain" had fallen. How would the heroes turn on each other now that they had no other choice? Find out next time on NatKat's Big Brother Season 2 - Happily Never After.

---
Permissions in this forum:
You
cannot
reply to topics in this forum