NatKat's Big Brother Season 2
Happily Never After
Episode #27 - I am Motherfucking Tired
Once upon a time, in a house far far away from civilization, 16 strangers were locked up and propelled into a fantasy world like no other. While trying to survive the elements of this house and the game played within its walls, the 16 players have also lost all memory of who they really are and now think they are fairytale characters.
Tonight on NatKat's Big Brother Season 2 - Happily Never After, after a tearful round and eviction, the house was in shambles and Queen Tiana was not going to take a seat.
https://www.youtube.com/watch?v=snR56Mm0Mp4
It was time to participate in this next Wizard challenge.
Baymax's Diary Room

Well all my hard work to get me to where I am is about to fall flat on the most pivotal part of the game. I must leave town for a few days and will not be able to compete for HoH tonight, or if I do it will have to be from my mobile device, which is going to make this game fall apart for me. Tiana or Pumba will likely win HoH and I seem like the most likely to target. I hope not, but I will now have to rely on my social skills once again to make it to the end.

I see there is no challenge Friday, so as long as I can make it 1 more round, I believe I can rely on my challenge skills that I have been hiding from everyone to make it to the end. Here's to hoping either Gretel or Dopey win HoH tonight, or I can talk my way out of Tiana and Pumba's nominations. I have a good relationship with both, so it is possible!
Gretel's Diary Room

So I was thinking offline about if someone assigns me HOH....I am likely gonna nom Pumba and T. Then I come on and T is talking to me a lot and now I'm like ugh...maybe not.

I am going to just roll with things for now I think and avoid winning anything until the F4 HOH/F4 veto and F3 HOH. I think the jury doesn't perceive me as a power player but they know I have a social game. I have to hope it's enough...I feel like I can lose to Bay or Tiana for sure. Everyone else I should have a shot? Idk.
Wizard Challenge #11 (Pure of Heart)
Pure of Heart
Baymax, you cannot become Head of Household. However, you may compete to win and assign it to somebody else. Abu, you may not compete as punishment for not voting.
Camelot. Home of King Arthur and the Knights of the Round Table. It is a timeless tale of a king and his rise. A kingdom that saw glory. Warriors that saw victory after victory. However, empires are made to be toppled. Reigns are meant to end. Sometimes, your downfall is one you never see coming. It was not an army that saw Camelot's demise. It was one of Arthur's most trusted knights.
Lancelot of the Lake was Arthur's greatest companion and perhaps the greatest warrior and swordsman that Camelot had ever seen. Legend has it that there was something magical, or even divine, about the way that Lancelot rode into battle. He could not lose. Sir Lancelot was unbeatable. However, there was a condition. He would never lose a battle as long as he stayed pure and honorable. His blessing would only last as long as he was without sin. For a long time, Lancelot of the Lake managed to stay pure. One day, he was not. What followed was the end of Camelot.
To win this challenge, you must learn from Lancelot's mistakes. Only the pure may win. Those who are not will see no glory this day. At 9:05, I will post an image containing a list of scrambled words or names. To make it harder, I have taken out the spaces separating the words. In order to win this challenge, you must unscramble the entire list. Once you have done that, you must figure out what they all have in common. The first person to complete this task will win the Wizard Challenge and the right to crown a Head of Household.
Rules
- You must post your answers in your Diary Room (doesn't matter which thread).
- You must write out the unscrambled answers as well as what they all have in common.
- You can submit as many times as you want.
- The person with all the correct answers submitted in their Diary Room first will win.
- If no one gets it after an hour, I'll make it easier.
- Obviously, spelling counts.
Picture will be posted at 9:05.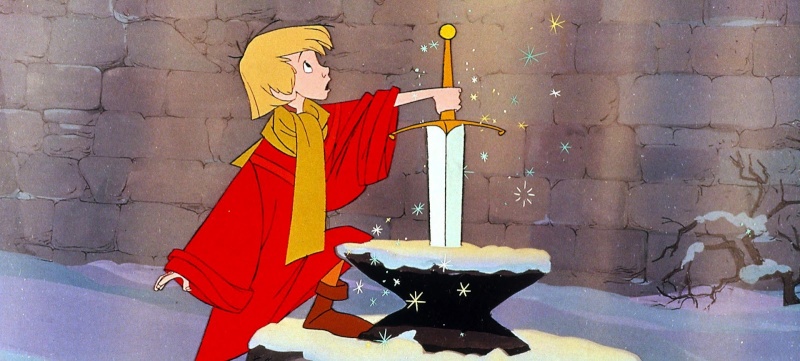 Neal stands there looking dashing as always.
You may start.
Baymax:
"We have to wait a whole hour for clues?"
Neal Cassidy:
"I doubt it'll take an hour. Once you figure out one or two, you'll find the rest faster"
5 minutes later. Neal meets with the winner
Neal Cassidy:
"Winner has been notified."
Baymax:
"wow that is truly incredible! well done winner."
Pumba:
"Wow. I didn't even get one lol"
Gretel:
"Impressive job!"
Neal is seen in a flashback talking to the winner.
You have won the eleventh Wizard Power of the season. You have 3 hours to message me your pick for the Head of Household. It can be yourself or anyone in this cast. You must PM me your choice on this forum. Who you tell about this is up to you.
Tiana:
"I will take the crown this week."
They both walk out.
What led to Camelot's demise was temptation. When Lancelot began his affair with his queen, he had betrayed his king as well as his kingdom. In order to resist temptation, you must first have to recognize it. The winner of tonight's challenge was able to do that and recognize this challenge's "Guinevere". A new leader has been chosen!
Your Eleventh Head of Household
Is
Spoiler:

Tiana
Please use the thread I will make you in the "Wizard's Lair" to post your nominations at your earliest convenience. You will have till tomorrow afternoon at 2:00 p.m. EST to nominate.
Gretel's Diary Room

Tiana won HOH and is going to be unstoppable I feel like....guess I need to hope for a luck challenge. Time to go suck up. She promised me F5 but do I believe it? Why yes, yes I do

. My goal was F5 or better so mission accomplished!!
Baymax:
"Congratulations Tiana!"
Tiana:
"Thanks!"
Tiana wanted to talk to a few people before making this crucial decisions. Did she want revenge on Baymax?
Gretel:
"I am running around screaming right now haha."
Tiana:
"Let's start our dominance! I can't decide if I would rather Dopey or Abu leave this week lol"
Gretel:
"Either/or!
Girl power to the end. We are the last left but have been since Yzum. Lol."
Tiana:
"Lol I forgot Pumba was still here so we will be okay if he wins"
Gretel:
"Outside of us it's Pumba, Baymax, Abu and Dopey. I'm surprised you aren't gonna do Baymax since he nom'd you lol"
Tiana:
"I am wavering on if we should go for Abu or Dopey this round. I am thinking possibly Abu since he backstabbed us."
Gretel:
"I'm good with that! Both gave up on the game."
Tiana:
"True!"
The smell of bacon was in the air, this made Tiana realize that she had not celebrated with her favourite porker.
Tiana:
"I WON!!! CONGRATS ON FINAL FIVE!!!!!"
Pumba:
"Wow, that's just impressive! So what do you want to do? I think dopey for sure, right?
Tiana:
"Dopey or Abu, whichever. That is who I am nominating."
Pumba:
"I like that. Makes sense. Great job!!!"
Tiana:
"Thank you, I am just glad we made final five!!"
Pumba:
"I'm shocked honestly. It was a rough start for us both! I was nommed, and you've been targeted almost this whole game
Tiana:
"I know, apparently Abu was trying to get you out this past round according to Baymax. Abu's target is me/you in this game.
Dopey hasn't won anything so maybe Abu should be our target?"
Pumba:
"I'll gladly vote out Abu"
Tiana:
"What do you think is our best route to the final two?"
Pumba:
"I like the route of getting rid of Abu right now. But after that, the tough decisions come. I like Baymax, and obviously I like Gretel a lot, but we have to decide if we get rid of Dopey before or after them.
I'm thinking Abu, Baymax, Dopey, Gretel.
What do you think?"
Tiana:
"That sounds good to me!"
After a couple hours, Tiana was already ready to nominate.
Tiana:
"I nominate
Spoiler:

Dopey
&
Spoiler:

Abu
."
Gretel was walking back shaking her head not really getting why Tiana went for these nominations. She sees Pumba walking beside her.
Pumba:
"Gretel!!!!!"
Gretel:
"Hi!!!!
Ok I saw your question about Tiana and Baymax. They are close it seems. Somehow he nominated her last round and she didn't nominate him this time lol."
Pumba:
"Yeah, they may have patched things up. She nominated me Week 1 and I forgave her lol"
Gretel:
"Oh ya... I forgot you were nominated then haha."
Pumba's Diary Room

Baymax put me on the block last round. I'm not going to lie, I didn't like it too much, but he promised me he had the votes to send Kristoff home so I just rolled with it. I won't forget it though.

Tiana won HOH and put up Abu and Dopey. I'd rather Abu go because he turned on our original alliance, and Tiana said he was trying to get me voted out last round. I'll be fine with either going, because whoever stays is just a waste of space anyway.

Tiana asked what I thought the best route was to go to F2, so it seems she is at least considering a F2 deal with me. I'm pretty sure I can get one with Gretel, and maybe even Baymax if I hint around the fact that no one is going to beat Tiana in the finals.

So as long as Abu and Dopey are the next two to leave, I think I have a decent shot of making F2. But I need to make a move before the end to solidify my game for the jurors, and that may be taking Tiana out when she doesn't expect it.
Tiana's Diary Room

So as you can see from my avatar I am motherfucking tired....

But winning HOH this week was what I needed to pump myself back up because I am now guaranteed final five, and I think I can make it past that stage easily as well.

I think if I can get to the final two I will have a big shot at winning this game.
Gretel's Diary Room

This game is miserable!!! Abu is my next f2 and Bay and Tiana are coming at me hard about him going. WTF!!!! The guy is inactive, he doesn't have a hidden agenda. These people sure know how to alienate me geez. So annoying. Hate this entire cast. Except Kris, Abu, Cruella, Yzum and Scar. Like Dopey outside of this too lol.
Abu was just laying in bed not talking to anyone. Gretel and Baymax were growing worried.
Gretel:
"She did Dopey and Abu.
Sorry, Abu

"
Would Tiana use this week to turn on Baymax like he turned on her? Find out next time on NatKat's Big Brother Season 2 - Happily Never After.

---
Permissions in this forum:
You
cannot
reply to topics in this forum